Hitachi Aqua-Tech Standardised RO Desalination Systems are high quality, reliable and energy efficient.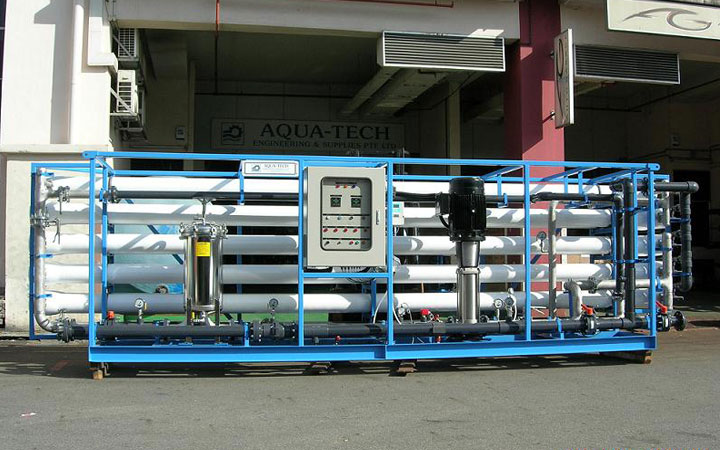 Overview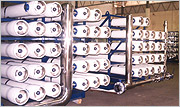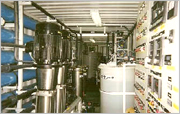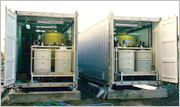 Brackish water has moderate levels of dissolved minerals and salts. The presence of these impurities makes the water less desirable or unusable for many applications.
Hitachi Aqua-Tech's brackish water RO systems are designed with efficiency and ease of operation in mind. Our sysems produce water to meet the most demanding specifications and different capacities are available to suit specific requirements.
We also fabricate containerised BWRO Systems. Our systems are built into brand new 20- and 40-foot containers that meet international quality standards. They arrive at your facility ready to operate with pre- and post-treatment systems, pumps, piping and controls.
Our containerised water treatment systems offer reliability and robustness to meet the operational requirements of cogeneration plants, municipalities, the shipbuilding industry, electronic plants, resorts, and others.
Standard Features
Depending on the feed water quality, BWRO System usually requires some pre-treatment systems such as
Sedimentation
Coagulation and flocculation
Feed pump
Multimedia filter
Chemical dosing system
The major components in the Brackish Water RO System include:
Cartridge / bag filter
Pressure vessels with spiral wound membrane elements
High pressure pump
Control and instrumentation with fail-safe devices